"No one tried to get involved with me, and I kept to myself. This was the place where everything was supposed to be safe and easy. How could Evan Mathews unravel my constant universe in just one day?"
In the affluent town of Weslyn, Connecticut, where most people worry about what to be seen in and who to be seen with, Emma Thomas would rather not be seen at all. She's more concerned with feigning perfection while pulling down her sleeves to conceal the bruises - not wanting anyone to know how far from perfect her life truly is. Without expecting it, she finds love. It challenges her to recognize her own worth - but at the risk of revealing the terrible secret she's desperate to hide.
Reason to Breathe is an electrifying page turner from start to finish, a unique tale of life-changing love, unspeakable cruelty, and one girl's fragile grasp of hope.
Juls Review
I'm struggling on how to rate this book. I really want to give it 5 stars but some of the things that happened in the book seemed inaccurate. I may even being saying that wrong too :/
But the reason I say this is cuz for every hit Carol inflicted on Emma and for every time Emma broke the rules the aftermath just didn't seem realistic. I know, this is a book so its NOT REAL. But I know authors do research and such for their work so I was expecting more. What I mean is, Carol worked for the school district and Emma was a very high profile student within her school, great academics and an amazing athlete. I'm not saying the school staff would gossip but I was a bit surprised that nothing was said to Carol about Emma and all the gossip that was floating around.
Secondly, when Carol (view spoiler) Emma and the children witnessed it, I honestly believe that they would have told their dad about it. it was a very traumatic moment for them, but George was obliviously to the (view spoiler). Maybe Carol really had him fooled but it left a bad taste in mouth that he was the one that tried to make things right at the end after being so clueless.
Emma what a phenomenal girl. She is so strong and determined to get herself out without rocking the boat. Her love for her cousins was commendable.
Evan just never gave up and I'm so happy he didn't. He brought out a side of Emma that I don't think she was even aware of.
Sara, I saved her for last because she was my fav character. She was a great friend and stayed with Emma through it all, well except their fight.
It has to be hard to be best friends with someone that knows what her friend goes through on a daily bases. To be the one to keep quiet because of Emma's determination of a better life for her cousins, that has to be so hard and my heart broke for her.
I really wasn't surprised at the end. I knew Carol was a crazy loon!
On to more drama! Gonna start Barely Breathing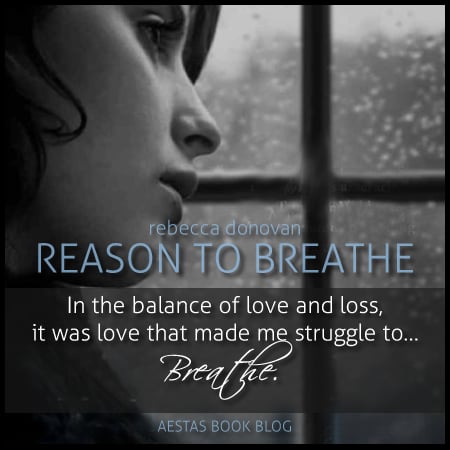 Jen's Review
Holy Crap you cannot leave a book ending like that! WOW! That was a crazy ending - good thing there is a second book out already *whew*
Ok this book - I had no idea what to expect when I was recommended this book (Thanks Juls :) But wow -
This book is a very emotional book - lots of ups and downs. it has a good "real life" feel to it. I personally can't relate to the physical abuse as a teen, nor anything else in this book really, but the struggles and the trials, and the romance and the heartbreaks and the friendship and everything was just .. wow!
The book starts off with Emma struggling to keep away from her Aunt. Her Aunt despises her. she didn't do anything wrong. She didn't have to. She was disrupting the lives of her Aunt and that was enough...
And Emma knew it was wrong. After her father died, and her mother turned to drink, Emma went to live with her Uncle George. George is kind of blind to everything that's going on because Carol knows not to do anything with him around.
And because they have 2 of the cutest little children, ages 2 and 4 (I think) Jack and Lylia didn't need to know what was going on either. But poor Jack had seen and heard more than his little eyes and ears should have. But he loved his mom, and Carol was a good mother to her children. so for their sake, Emma kept her mouth shut and put up with it. She counted down the days until she turned 18 and graduated from high school.
Emma was a scholar student. AP classes, 4.0 average, she played on 3 varsity teams and was really good at it.. but she didn't like the attention at school. She kept to herself. Sara, her only friend since she had moved there 4 years ago. And yes, Sara knew what was going on in Emma's home life, but she didn't know how bad it was. and Emma wasn't going to let her know either.
Sara was her best friend. She was also the complete opposite of Emma. She shined where Emma tried her hardest to blend. Sara giggled and laughed and socialized where Emma refused to speak more then a few words to anyone else.
That is until Evan noticed her.
Evan is new to the school,and he saw how Emma shrank into the background, but there was something about her that sparked his interest. And for that. Emma didn't even have the chance to turn the other way once Evan sunk his gorgeous blue eyes on her.
Emma didn't want a boyfriend,she knew Carol would flip out if she got caught with one, so she did everything she could to turn Evan down. but that just made him try harder. He wasn't trying to date her, he just wanted to be her friend. And Sara had a feeling that Evan was a good guy. She did what she could to help Evan loosen up Emma's heart a little.
But Emma wasn't sure how to. She had never had a friend other than Sara, she had never been on a date or gone to a football game, let a lone a party.
But things started to change when Carol started getting annoyed a little too much with Emma. Emma was able to sleep over Sara's house on friday nights after the night time varsity soccer game, and since Carol didn't want Emma around on the weekends, She was able to stay over at Sara's house as long as she was home early enough to get her chores done the next day.
This was a good story. I was emotionally drained after reading it. I couldn't stop anywhere to put it down because it was really intense.
I enjoyed reading it though, and I'm looking forward to the next book :)
_______________________________________________________________________
Emma's struggle with an abusive home life came to a heart pounding conclusion in the final chapters of Reason to Breathe. Now everyone in Weslyn knows Emma's secret, but Carol can't hurt Emma anymore. Some are still haunted by the horror of that night, and some must face the repercussions of their choices. Fans of Rebecca Donovan's debut novel will discover there's still much to learn about Emma's life
Jul's Review
WOW!! JUST WOW!!!
I'm not sure where to begin. I have so many emotions going through me right now. I'm not sure if I've ever read a book that has consumed me so much. Just when I thought I could take a break from it to recover from what I just read something else came up. It was a roller coaster ride that I honestly did not want to get off of. I wanted the next stomach drop moment. I'm surprised I'm not breathing into a bag hyperventilating or maybe even upchucking my breakfast from the drops!
I'm not proud of Emma and her decisions regarding Jonathan but I think she needed him. I think she thought he was the only one to understand her but I think if she would have given Evan a chance he would have been her rock.
I could go on and on about what happened but honestly,
YOU JUST HAVE TO READ THIS!!!!!!
5 FANFRACKINTASTIC STARS!!!!!
Jen's review
I was trying to explain this series to a friend of mine... all I could come up with was it's deeply emotional, but it sucks you in and you just can't stop no matter what.
This is not a series you can stop and start and stop and start reading (like I do) The emotions dealing with Emma's abuse, and everything she is feeling is just so intense, it actually altered my mood for a couple of days. I couldn't stop reading though, even if I wanted to, it was hard to drag myself away.
This book picks up about 6 months after the last book (spoilers from the last book - When Carol killed Emma - yes she died for a few mins, but Emma didn't remember much from that night, and that's the way she wanted it.
She kept George out of the charges since he didn't do anything to her, and that kept Lelya and Jack safe and happy while their mom went to jail.
Sara's parents got full custody of Emma until she turns 18. But when Rachelle, Emma's mom returns to Emma's life, sober, she wants a second chance at getting to know her.
Since Sara is going to California during the summer, she only has a few months to get to know her mother. So she moves in with her in hopes of getting to know her.
Now Rachelle, she's not a typical mom. She has no idea how to be a mom, so she asks Emma to call her Rachelle, and just hope they can be friends.
Rachelle is a drunk, she was sober for a little while, but now she's a "social" drinker. Emma has more freedom living with Rachelle, staying with Sara or even Evan, going out with her friends is not a problem. Rachelle however; had all the freedom in the world, because she still snuck in guys at night and went out after work.
Emma had a hard time sleeping through the night - the nightmares from her aunt still haunted her. And now having her mom bringing in her friends every night was about killing her sleeping all together.
When Rachelle told Emma she wanted to start dating a guy seriously, Emma was really happy for her.
Her first meeting with Jonathan was not a very good one. As Emma was coming out of the bathroom wrapped in a towel. But Jonathan didn't seem to mind carrying on a conversation with her.
Now we all love Evan and Emma - they're the PERFECT couple!
Now when Jonathan enters the picture, things start to change. Jonathan has been staying over with Rachelle for a while, so he knows about Emma's nightmares. Well he knows she wakes up screaming - Jonathan knows about her pain, her nightmares from when they were abused. So Jonathan helps Emma cope by telling her to come downstairs and watch TV to get her mind off the nightmare.
That's when Emma and Jonathan start to talk, and become friends. They can relate with each other in ways that they can't talk about with other people. And that's what Emma needed. Someone who didn't judge her for feeling the way she felt.
NOW Evan - he's trying hard to keep Emma happy. Trying to keep her head up. He had his doubts about Emma living with her mother, and he's been worried about her non stop - but since Emma doesn't talk to him about what's going on, he doesn't have a clue! She thinks she can handle things with her mom.. and when Rachelle gets super drunk and starts yelling at Emma about how worthless she is, Emma starts to get sucked down deeper and deeper about helping Rachelle, after all, it's Emma's fault, right?
Ugh - See that's why this book gets to me so much - because I can see how Emma can feel like it's her fault, but in reality, I'm screaming NO IT"S NOT!!!!! My heart broke over and over again in this book -
I am happy to be done with this series for now, but I am really looking forward to reading the next book :)